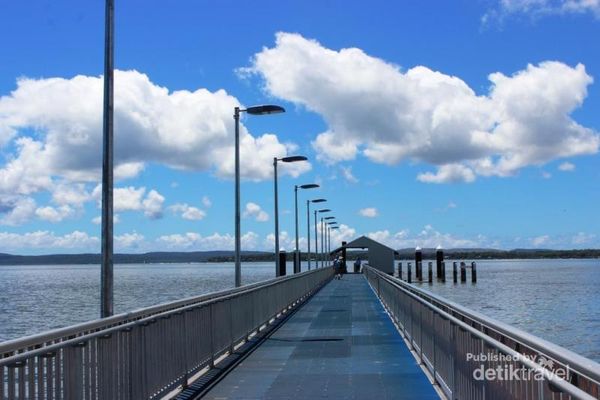 While on vacation to Australia specifically to Queensland, do not forget to enjoy the small islands.
One that can be visited is Coochiemudlo Island.
Satisfied guaranteed to play all day there!

Australia was amazing, all the attributes of a professionally managed travel and packed with gorgeous so travelers linger there.
Call it Queensland, the region is laid out nearly 7,000 km coastline has beautiful beaches religious nan stunning.
State of the capital Brisbane is merupaka home to thousands of marine habitat.

Rows of small islands and beaches with governance Neat, giving us a sense of relaxation from daily routine.
Let me invite you to stop by to Coochiemudlo Island, a small island of the southern part of Moreton Bay.
This island can be reached by ferry at Victoria Point Jetty, with the price of return ticket for Walk-on Passengers AUD 8
For those of you who bring personal vehicles to the island, a barge (barge) will take across a car worth AUD 50. The ferry operates from 05:00 am to 11:30 pm, with intervals of every 30 minutes for departures from Victoria Point Jetty.

Mileage Victoria Point Jetty to Coochiemudlo Island about 15-20 minutes.
Sometimes it looks fish jumping or turtles that just appeared in sea level head while foraging.

Enjoy the fresh nature panaroma offered here, can rent a bicycle to get around the island, trekking in tropical forest while listening to the birds singing in the branches of pine, swim at the beach, or rent a paddle board.

Tired after outdoor activities, hungry stomach began.
No need to worry there is plenty of choice restaurant or cafe which offers a menu of fresh seafood with a cold drink.
My choice was always Fish and Chips.
The cozy atmosphere and good food, good service.
All that gives added value to this small island.

Happy Traveling!